FINE ART PRINTS
100% Satisfaction Guarantee
All prints are made using archival products that will last a lifetime when properly cared for. Print surfaces include:
METAL 
PAPER 
  FLOAT FRAME
 MATTED & FRAMED 
CANVAS WRAPS
---
1) Click "Buy Print" on selected image
2) Choose print type and size.
3) Add to cart and choose shipping.
---
Metal print with inset metal frame and hanging wire.
Dye infused ChromaLuxe aluminum metal prints create extraordinarily vibrant colors with a luminous quality. Special dyes are printed onto a transfer paper and then infused into a polymer coating on the metal using high pressure and heat.
Made with archival sublimation inks, the print will last for generations when displayed indoors and out of direct sunlight. Accelerated aging tests on metal prints show an archival value of 2 to 4 times the image stability of traditional silver based photo papers.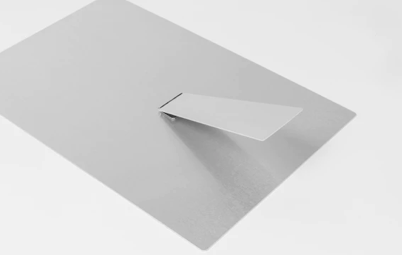 Metal Easel Backing - used to display small prints up to 8 x 12
3/4 inch Float Mount - Includes a gatorboard block with a sawtooth metal bracket for easy hanging. Recommended for smaller prints
1-5/16 inch Inset Metal Frame - A modern, unframed look. Frame is inset from the print's edge with a 1-5/16" depth and wire hanger.
---
PROFESSIONAL PAPER PRINTS
Paper prints in Lustre or Glossy Finish
Prints on professional quality paper come in two surfaces. 

LUSTRE PAPER: A semi-gloss paper with vibrant colors, sharp details, and excellent skin tones. Surface appears and feels smooth with soft texture that helps reduce fingerprint marks. Fuji Crystal Archive Professional Paper, 242 gsm
GLOSSY PAPER: Offers the most vibrant colors with an ultra-smooth and highly reflective glossy finish. Kodak paper, 242 gsm.
---
Canvas or paper print offset 1/8 inch within a frame
Float Frame Prints are mounted within a hand-crafted moulding, offset ⅛" between the frame and the print. This creates the subtle illusion that your image is floating inside, which gives them their name. Choose from two molding styles and three color options. Print surfaces include:
Professional Paper
Premium Canvas with matte or semi-gloss lamination

---
Framed prints come with paper backing and wire hanger
Your photo is skillfully framed to preserve it for years to come. Each print is mounted to styrene, or masonite for Canvas Prints, to perfectly fit the frame before moulding is installed. Combine different moulding styles, mats, and acrylic options to create artwork to match your home decor.
Professional Paper or Premium Canvas
Single or Double Mat
Standard acrylic or Non-glare acrylic
Choice of wood or metal moulding

WOOD FRAMES
Made in the USA and designed to reveal the true beauty of American hardwoods. These solid wood frames offer a refined look with a 3/4" moulding and contemporary profile.
MODERN METAL FRAMES
Thin profile with a refined square edge, 7/16" moulding, available in Gold, Silver, and Black
SLIM FRAMES
Slim Frames provide a sleek and modern look, 1¼" moulding,  available in Black or White
---
CANVAS GALLERY WRAPS
Giclée printed canvas wrapped around a 1.5 or 2 inch wooden frame.
Standard Gallery Wraps are a more economical option but do not come with lamination.
Premium Gallery Wraps are available with matte and Semi-Gloss lamination options to protect from scuffs, scratches, cracking, and UV light.  
Plan for the extra space needed for wrapping the image around the entire frame or opt for a solid border where the image does not wrap . See options below.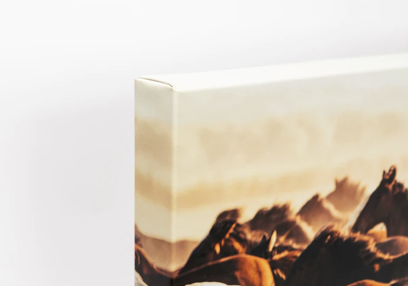 WRAPPED PHOTO EDGES: Images with extra negative space around the sides work best for this style to account for the image wrapping around all four edges of the piece
BLACK OR WHITE EDGE: If you don't have extra space within your image to wrap around the edge, choose a white or black border. The selected color will wrap around the edges and allow your full image to display on the front.
PREMIUM GALLERY WRAPS: Wire hanger or sawtooth hangers with corner bumpers and black paper backing.

GALLERY WRAPS: Sawtooth hangers and corner bumpers, optional paper backing.